Fiat Radio Codes
Online From
£7.99
Online Fiat Radio Code decoding service
for help please see the "how to" section below. Covering Fiat Punto, Fiat 500, Panda, Scudo, Multipla, Doblo, Ducato, Stilo, Fiat Continental and more.
Over 50,000 customers served.
Available:
Today 8am to 9pm.
Orders after delivered next day.
Award Winning Service.
50,000+ Happy Customers.
100% Money Back Guarantee.
Expert's On Hand To Help.
How to Find Your Fiat Radio Code Serial
Finding your Fiat Radio Code Serial on the label
Step 1 - How To Remove Your Fiat Radio
It is quite simple to remove your Fiat radio. You will need a set of radio release keys (PC5-83). These are inexpensive and are around £2.00, you can obtain these from Amazon.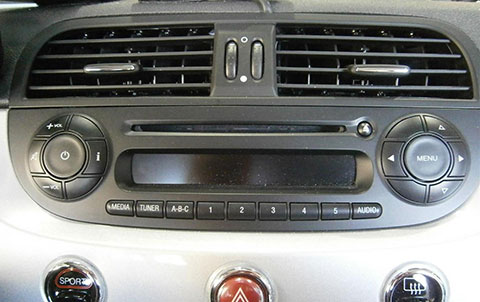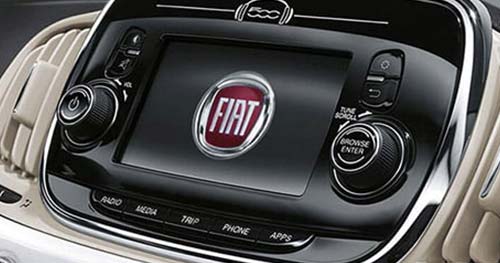 Your radio may differ from the above image.
Step 2 - What To Do Next
Once you have the radio release keys, push them into the 4 holes in each corner of the radio (See image), apply a little pressure and the radio will release from the dashboard. The radios label will be located on the radio's casing.
Step 3 - How To Find Your Fiat Radio Serial.
The Fiat radio serial is 14 digits long for example BP237534082298. In some cases this may start with CM and also be 14 digits long.
Example of a Fiat Continental VP1/VP2 Radio
The Fiat Continental radio serial is 19 digits long for example A2C9915190300043272.
How To Enter Your Fiat Radio Code
When the radio is turned on 'CODE IN' should display on the radios display.

Press button 1 until the correct first digit of the code is displayed.
Press button 2 until the correct second digit of the code is displayed.
Press button 3 until the correct third digit of the code is displayed.
Press button 4 until the correct fourth digit of the code is displayed.

To input your Fiat Radio Code you need to press and hold one of the following for a few seconds and let go: 5, 6 button.
* Free Fiat Radio Code input instructions are also sent after purchase.
Further Information
Online Radio Codes is the U.K's No.1 radio decoding company. We was established off the back of many customers not being happy to pay the prices of local garages and dealerships to unlock their car radio.
First and foremost we value customer service, it is one of our core values and why we are one of the very few companies to offer a money back guarantee. We go above and beyond to give our customers the fastest and most knowledgeable service, rest assured your in safe hands.
Over 50,000 Happy Customers Served